Eaglesham Community Events
Planned & Pressing Events - Newsletter - Community Programs


Because your computer will remember the last time you visited this page . . .
Be sure to reload or refresh this page to see the latest changes. (Right Click . . . and choose refresh or reload page)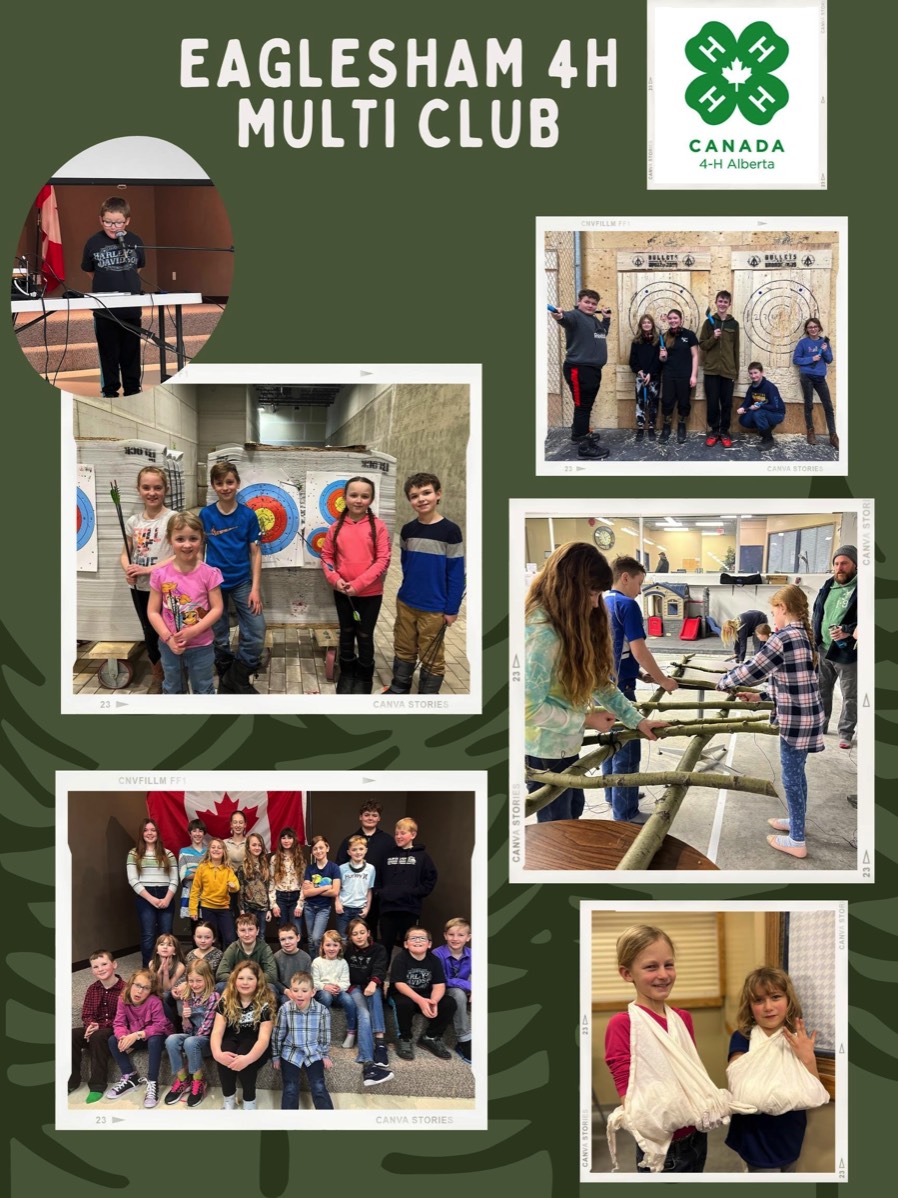 Danielle & Stacey Commandeur would like to introduce:
Commandeur Mechanical Eaglesham
Heavy Duty & Automotive Repair and Parts
RV Storage and future plans for fuel

Opening in Eaglesham Fall 2021

Now accepting applications for:
Service Advisor / Front Counter
Heavy Duty Mechanic
Automotive Mechanic

Contact Commandeur Mechanical:
Fitness Members enjoy access to the West Smoky Rec Centre
Along with our fitness room,
The West Smoky Recreation Centre is transforming the old curling rink!
We now have Pickleball Courts and you can go for a run on rainy days.
Pickle ball is the fasted growing sport in the world right now. Check it out on the WSRC page.
We hope to be able to utilize the ice rink for basket ball and roller blading once the ice is melted.
These facilities will be available to those with a fitness membership.
Call for a membership today.
780-359-2121


Go for a walk - follow the trails - play ball - bring your children to the play park - exercise your horses at the riding arena

This is Eaglesham's community park

West Smoky Arena Fitness Room is open for your exercising pleasure.

Social distancing is still in effect.
Please use the hand sanitizers provided.

Barrels and Buckles
2019 was a success! Plan to attend again in 2021

Anyone interested in taking the Canadian Firearms Safety Course, either Restricted or Non Restricted, the Alberta Hunter Training Course or a Wilderness Survival Course please call Marv Doran 780-359-0009
ROYAL PURPLE

Join The Order of Royal Purple
318 meets every second Tuesday of each month at the Eaglesham Hall. New members always welcome! Meetings begin at 7:30 pm.
Have an event you would like to post?
Contact: EditorMail