Quiet Country Living and Excellent Business Location
Our thanks to the Birch Hills County, who provide our services and positively impact our way of life.

Services:

Emergency Responders
Birch Hills County

Volunteer Fire Department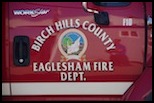 Town water available for hauling for country dwellings.

Landfill & recycling


Banking Services (ATB)
Handyman Services (Birch Meadows Colony)

Electricity provided by Atco Power
Highspeed Wireless Internet
Satellite Internet
Satellite TV
Cell Phone and landline service

Shopping:
Country Charm Corner Store
Dolly's Restaurant / Motel / Sports Bar
Hardware
Shipping:
(Purolator Shipping Depot)
Country Charm Corner Store
Not far from home
Co-op store / hardware and more in Rycroft (40 min. west)
IGA / Rexall Drugs / Home Hardware and more in Spirit River 45 min. west.
Co-op store / IGA / Drug Store / Hardware and much more at Falher is only 30 min. east.

Peace River is a one hour drive away to the Northeast
Grande Prairie is a 1.25 hour drive to the Southwest.

Medical Services:
Call 911 for Emergencies

Click here for Medical Services page
Area serviced by STARS ambulance.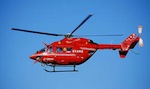 Find Eaglesham